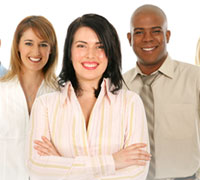 Team Work & Vision
It is due the team work of professionals that an organization is able to move ahead successfully. Keeping this fact in mind, we have employed a set of diligent professionals. These professionals are highly competitive and have expertise in their area of specialization. The entire production process is monitored by the engineers and technicians, who are proficient in handling the machines.
Quality controllers supervise each and every undertaking in order to maintain international quality standards. Moreover, we have R&D personnel who undertake numerous research activities for the innovative product range and cost effective production process. Along with these professionals, we are also supported by skilled labors, who provide installation for the first start-up along with other required services.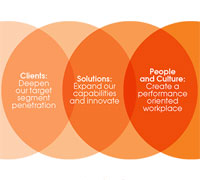 CEO & Founder Massages
Small businesses are vital in their contribution to India's socio-economic development. The nation's small businesses account for 95% of the industrial units in the country and are the second largest employers of human resources. Almost 45% of the total exports from India are dependent on small businesses , Although the majority of consumers look local products and services, small businesses neither have no idea on this type of business.
This makes them invisible to many potential customers. Krishna Trading & Sons give you opportunity to all For make your own Manufacturing Company and Make your Own Brand In your Local Market that you can run your businesses efficiently.